Archive for September, 2008
Posted by admin 21 September, 2008
Comments Off

on Do You Know Your Way?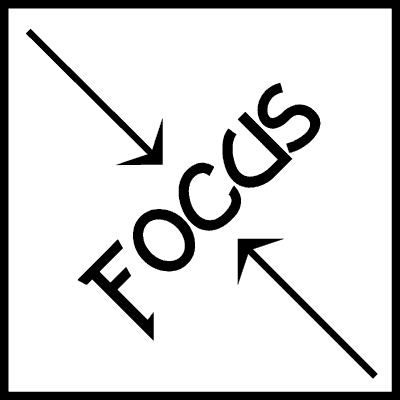 The focus principle (or should we call it the "focus-focus-focus principle"?) is close cousin to the "don't-get-lost" principle of marketing strategy. Sure, you should always try to give customers what they want and need-but within your abilities. If you allow the search for hot new marketing ideas to take you too far from your core com­petencies, you can lose your focus and wander in the strategic desert. Getting lost is a sure-fire way to lose your focus.
Despite the wisdom of customer-oriented market definitions, it can be very dangerous to move into unfamiliar territory, as Anheuser-Busch discovered along with Levi Strauss in the 1980s. Anheuser-Busch's management felt that its single-minded emphasis on the domestic beer business did not give it any way to use the ex­cess cash it generated. As a result, the company redefined itself as a global food and beverage business and introduced the premium-priced Eagle brand of pretzels, corn curls, tortilla chips, and nuts. It also increased emphasis on its Dewey Stevens, a diet wine cooler; low-alcohol LA; and soda and bottled waters. The company's focus was on making better use of the firm's distinctive competency in beer distribution and developing new products for its existing markets.
By 1988, the company was retrenching heavily, having put up for sale its three bottled water products and its California winery. "The beer guys weren't wine or water guys," said a former company executive. The company "didn't know how to sell the stuff properly." And in the wine cooler market, where all products are already perceived as "light," Anheuser-Busch could not establish a foothold. Perhaps the greatest trouble spot, however, rested with the company's Eagle brand of snacks. On top of tremendous capital expense for the start-up, Eagle managed to lose several million dollars each year following its inception.
A more recent example is provided by Starbucks Coffee Company, which made fast work of the coffee market by creating the largest chain of cafes in the United States during the 1990s. As this book heads for the printer, Starbucks is going in a new direction-the supermarket shelves. Procter & Gamble (P&G) Company's Folgers brand is the leader in supermarket sales of coffee beans, followed by Kraft Foods' Maxwell House. But not for long in the view of Starbucks' president Howard Schultz. He too sees the marketing implications of his mission, which says Starbucks has to be the dominant force in the coffee business.
Is Starbucks making a classic marketing blunder? Will it lose its way in the bat­tle for supermarket shelves-as many contenders have over the years? Is this new bat­tleground too different from the old one, a dangerous loss of focus? Or is Schultz right that the company can beat out P&G and Kraft at their own game because of the growing value of the Starbucks' brand name? Only time will tell-but we are willing to guess. We bet you won't find Starbucks dominating shelf space or register receipts at the average grocery store in the year 2000. And we suspect the expansion of its chain of cafes may slow as management diverts attention to the grocery store battle instead. But we have to hedge this bet with the comment that some of the greatest strategic breakthroughs sounded far more hair-brained than this strategy does at in­ception-you can never be sure. Starbucks just might pull off a coup in the coffee aisle. But we will be surprised if they do!
The many cases in which marketers got burned by overextending lead us to sound a cautionary note-it can be hubris to pursue unfamiliar products and markets, even if the customer demand is clearly there. There appear to be practical constraints on how far a field a company should go in pursuit of the marketing concept. However, to be fair, a single-minded focus on a firm's familiar products and technology also can land it in big trouble. Remember Levitt's marketing myopia described in lesson 1:When cars and trucks came along, railroad companies ignored them-and entered a long, slow decline. Why? Because they saw themselves as specializing in laying track rather than in transporting people and freight.
Maybe it would be as bad a mistake for Starbucks to see itself in the coffee store business instead of the coffee business. Are they really in the restaurant business? (Hmm. Got to think about that one.) There is often a fine line between the sort of marketing myopia that doomed the railroads and the overconfidence of an Anheuser­Busch (or Starbucks). The success of Levi's Dockers illustrates the importance of ex­pansion that makes sense to the customers. Another product line for established customers is a safer bet than something totally new to the company, and smart strate­gists pursue the safe bets whenever there are any to be found.
Posted by admin 21 September, 2008
Comments Off

on Three Secrets of Strategic Success: Focus. Focus, and Focus
The Levi Strauss story teaches another important strategic lesson-the importance of focus. And focus. And focus! It is hard enough in a competitive market to do even one thing really well, well enough that you attract and retain customers better than com­petitors. When companies have a clear focus, they are trying to do one thing well, which at least gives them a fighting chance. As soon as their mission begins to sprout "ands," they are at risk of doing nothing well. That is certainly a point Andrew Grove, president and CEO of Intel Corporation, takes to heart. He argues that it takes every erg of energy in your organization to do a good job pursuing one strategic aim, espe­cially in the face of aggressive and competent competition. Without exquisite focus,
the resources and energy of the organization will be spread a mile wide-and an inch deep. If you're wrong, you will fail. But most companies don't fail because they are wrong; most fail because they don't commit themselves. They fritter away their mo­mentum and their valuable resources while attempting to make a decision. The great danger is standing still.